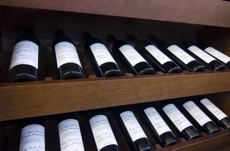 Wine list.
Our wide collection of drinks embraces a rich palate pleasing variety of the most wonderful wines found anywhere in the world. Here, you can taste delicious foods and wonderful wines while finding the combination that fits your desire and taste. The wine list of the Hadji Nikoli Inn Restaurant has been carefully selected by our professional oenologists and offers a collection of unique Bulgarian white and red wines, rakia and sparkling wine which when combined with the elegant ambiance and delicious food creates the perfect tempo.
Wine-tasting menu.
The wine-bar at the Hadji Nikoli Inn offers you for wine-testing wines that have been carefully selected by our professional oenologists. Here, one can taste especially selected Bulgarian and imported wines or enjoy the wines from Hadji Nikoli Inn's own collection and trade mark.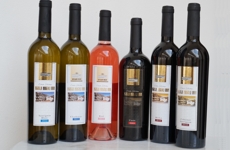 Only here one can taste the unique Hadji Nikoli Inn's Cabernet Sauvignon 2007 and Merlot 2007. The "Hadji Nikoli Inn" Registered Trade Mark has six more wines now: Chardonnay 2010, Sauvignon Blanc 2010, Rosé 2010, Merlot 2009, Cabernet Sauvignon 2009 and the splendid Cuvée 2008.
Only in the Hadji Nikoli Inn wine-shop you may purchase the wines with the "Hadji Nikoli Inn" Trade Mark.